2022 Fall Sports Programs
We are excited to announce that the Special Olympics Bowling Program will begin on Sunday, September 11 at 6 pm at a great new location, Indian River AMF. Our 2022 Fall sports programs include Soccer and Flag Football starting on Sunday, August 21. Golf starts on Wednesday, August 24 and Cheering resumes on Friday, Spetember 9. The Flyers for all of these programs are below. Be sure to check the times and locations because some have changed from last year.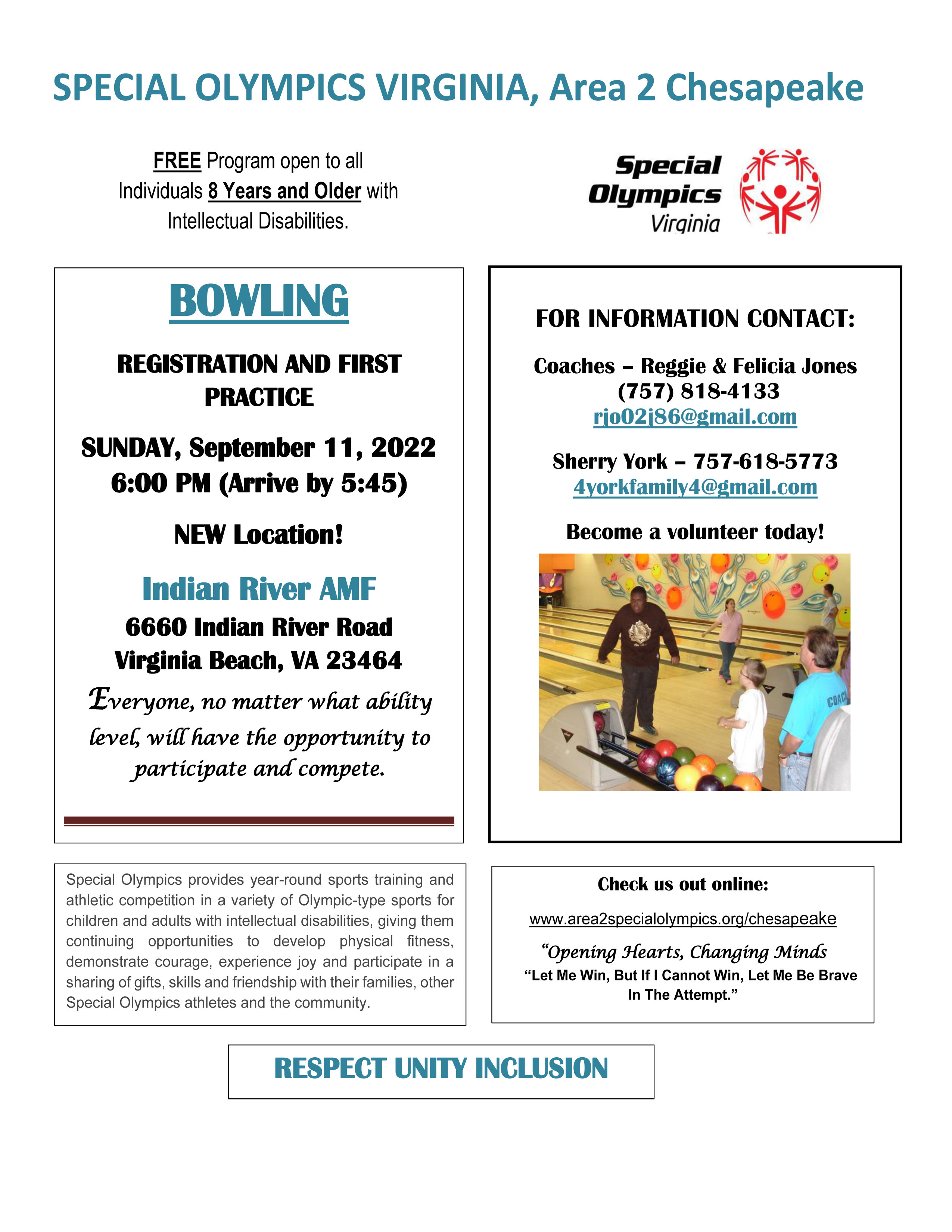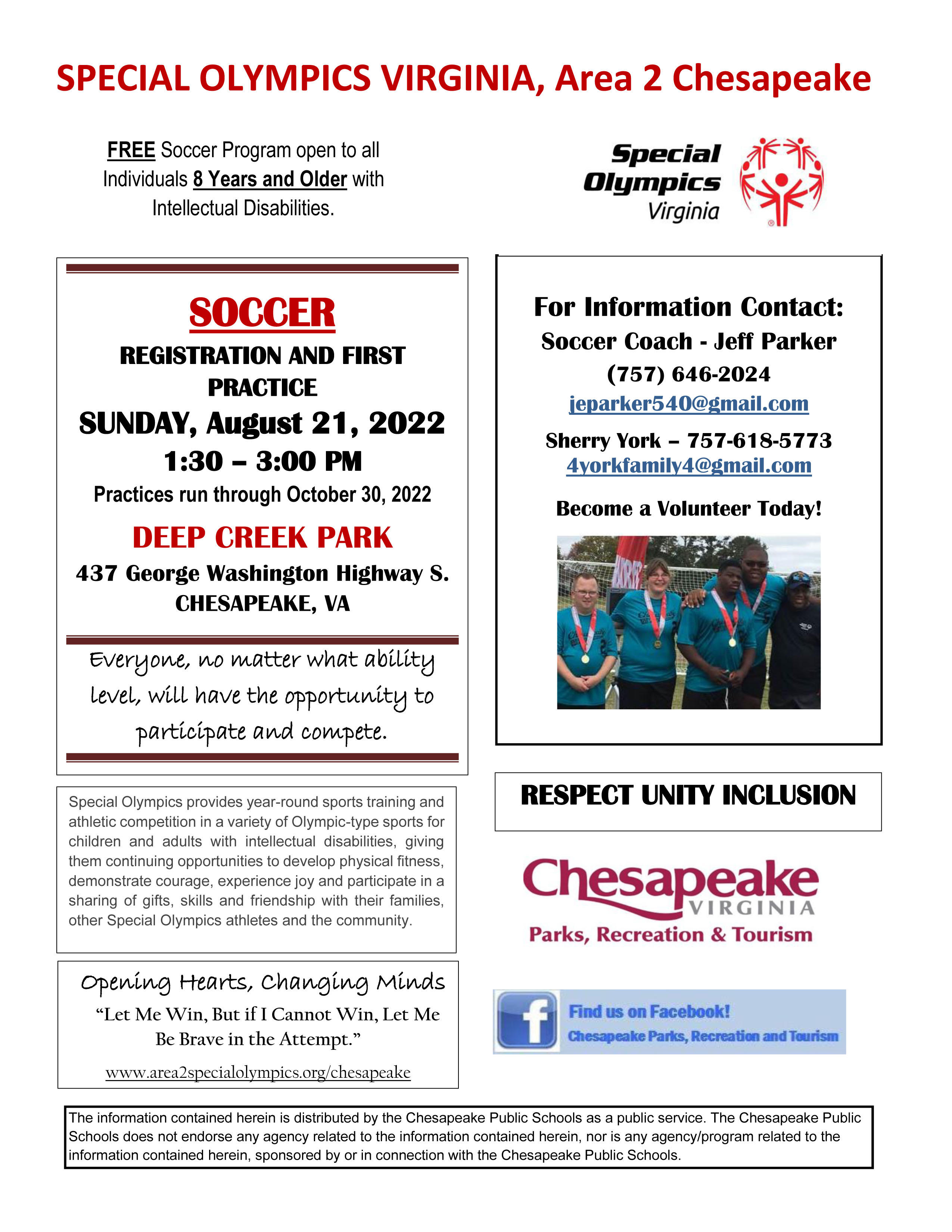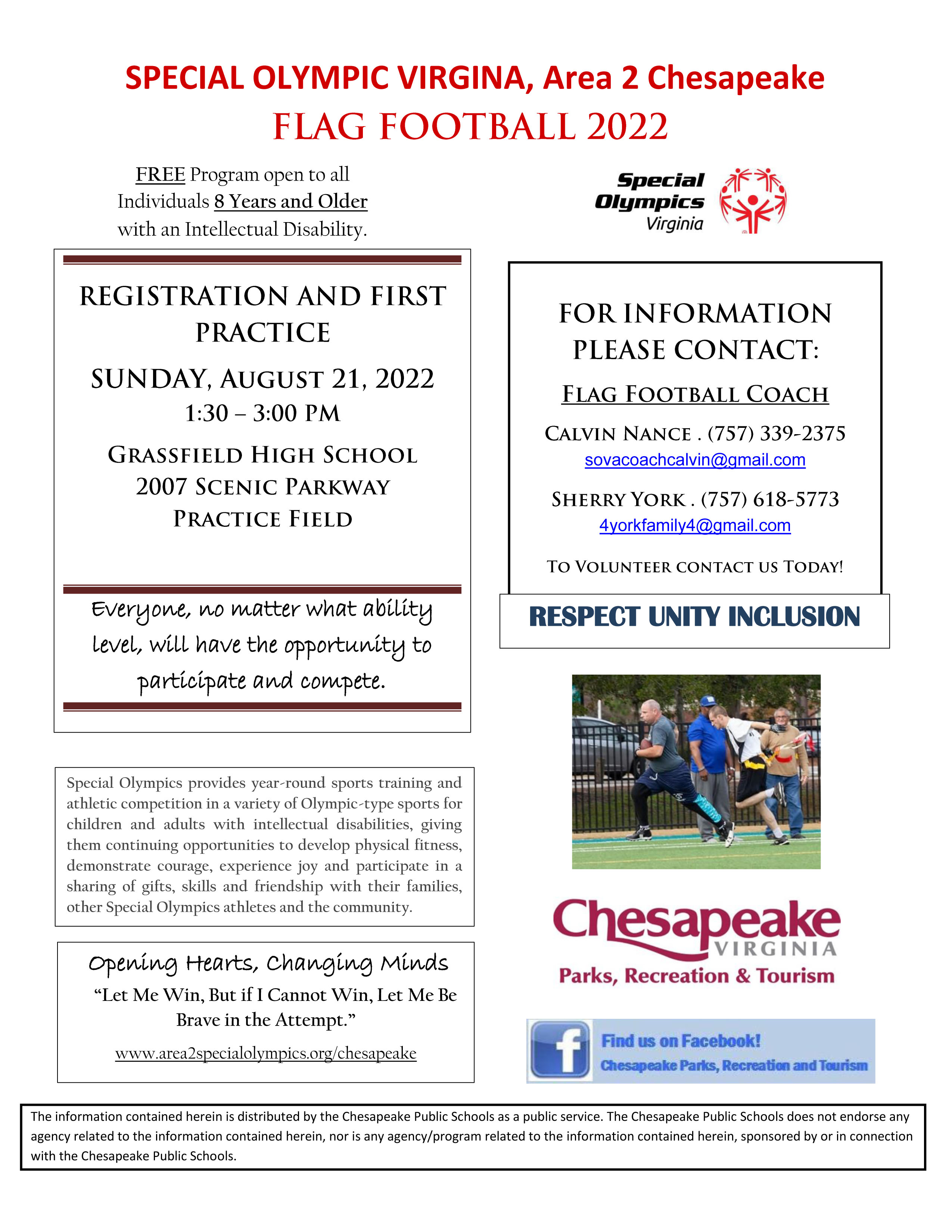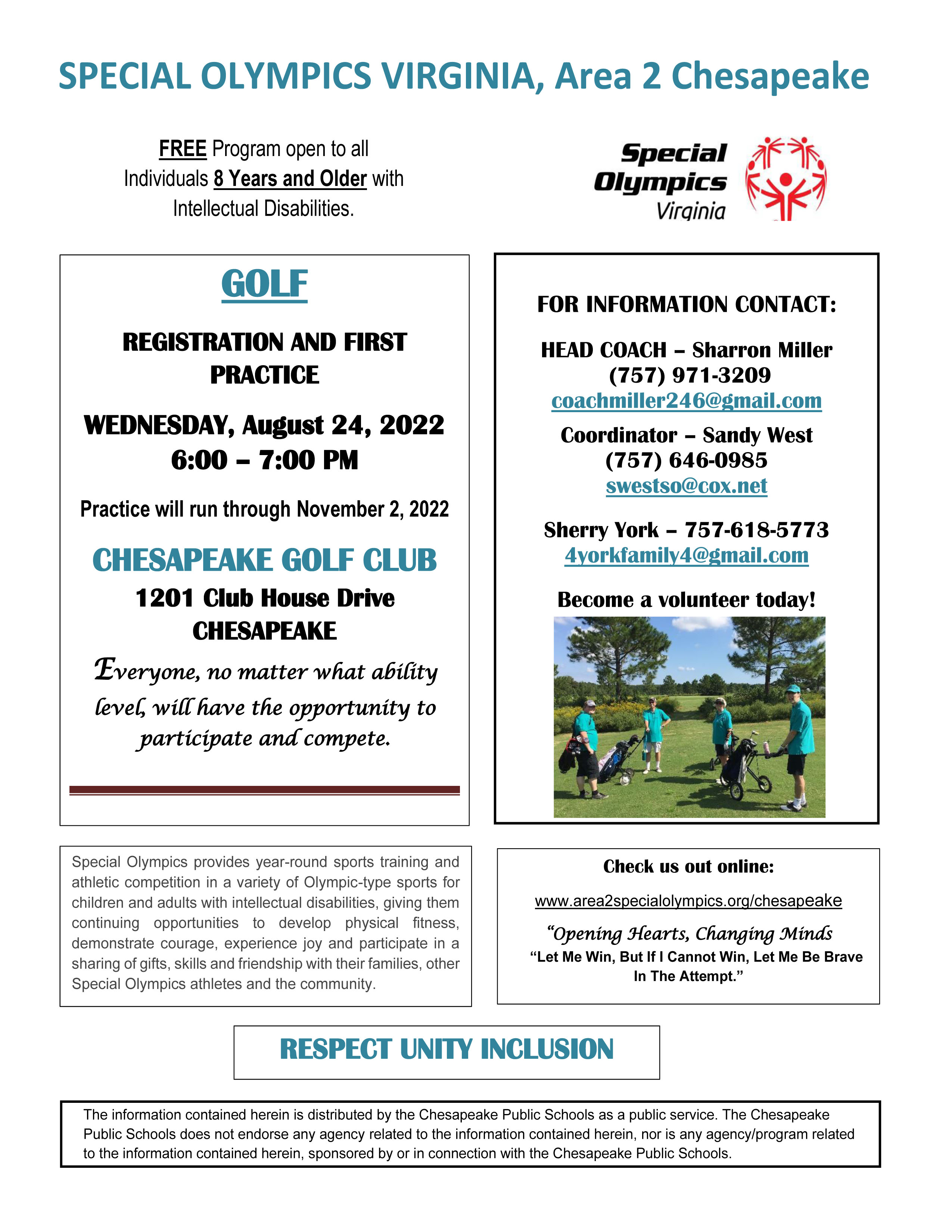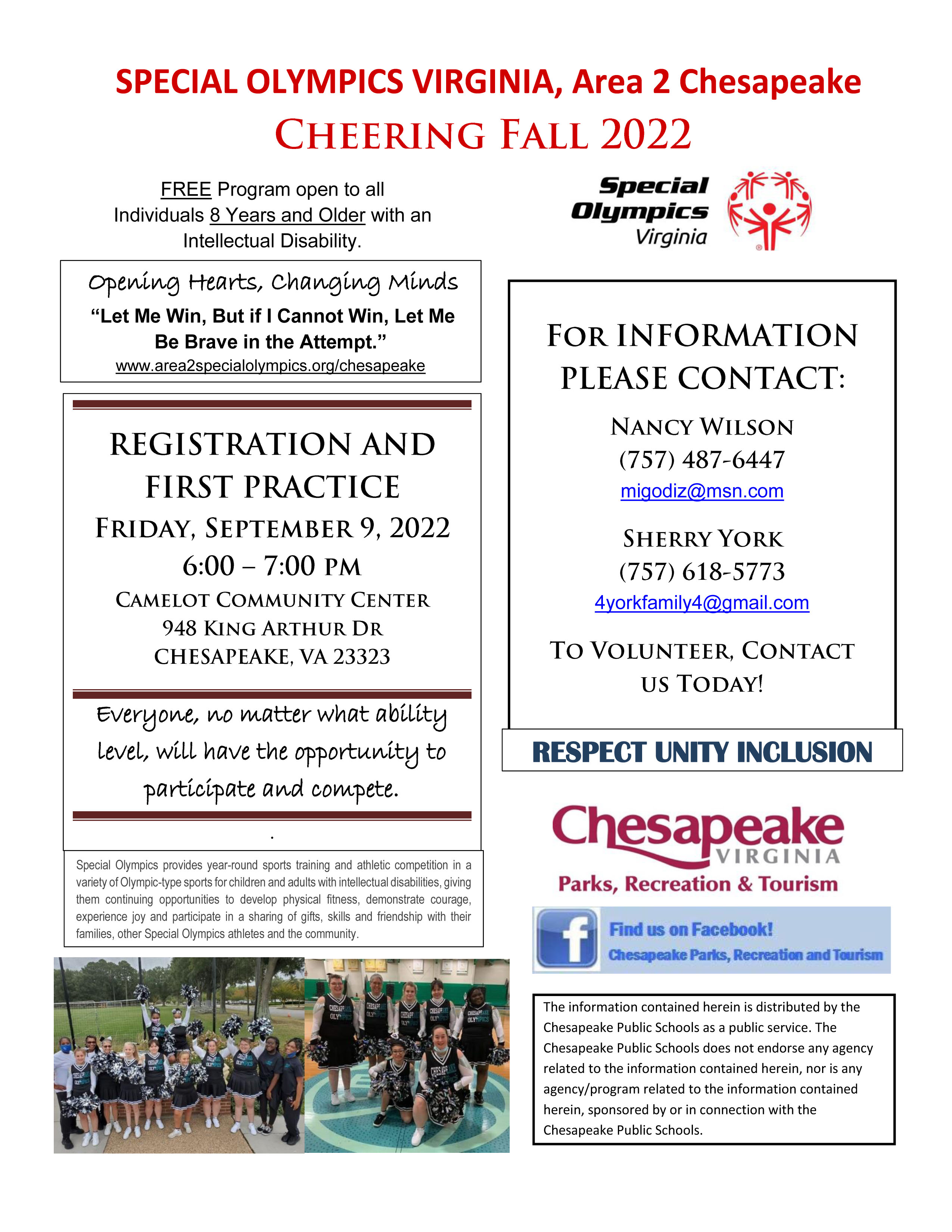 Join our Chesapeake sports program as an Athlete or Volunteer.
We invite you to volunteer with our program. If you are interested please go to the
volunteer page
and fill out the appropriate forms. If you have questions contact Sherry York at 4yorkfamily4@cox.net
If you have an athlete that would like to join our program and participate in a sport please go to the
athlete page
and review the information. You need to have your
medical
completed prior to joining an activity in our program. If you have questions about the medical form contact Partice Dykes at patrice.sochesapeake@gmail.com
If you are a current athlete your medical needs to be updated every three years. If you are going to the doctor be sure to check to see if your medical needs to be updated. This is the updated
medical form
your doctor needs to fill out.
Chesapeake Monthly Council Meetings
We welcome all parents and volunteers to join us at our monthly council meetings. It is your chance to share suggestions with us and help us build a stronger program for our athletes. Our September Council Meeting is on Tuesday, September13 at 6:30 pm. We are having Zoom meetings so if you would like to attend email Sherry York at 4yorkfamily4@gmail.com