Our Spring Sports Programs start in Mid-March
Come out and have a great time participating in one of our four programs this Spring. Bowling starts on Friday, March 22 and Track & Field, Tennis and Softball begin on Sunday, March 24.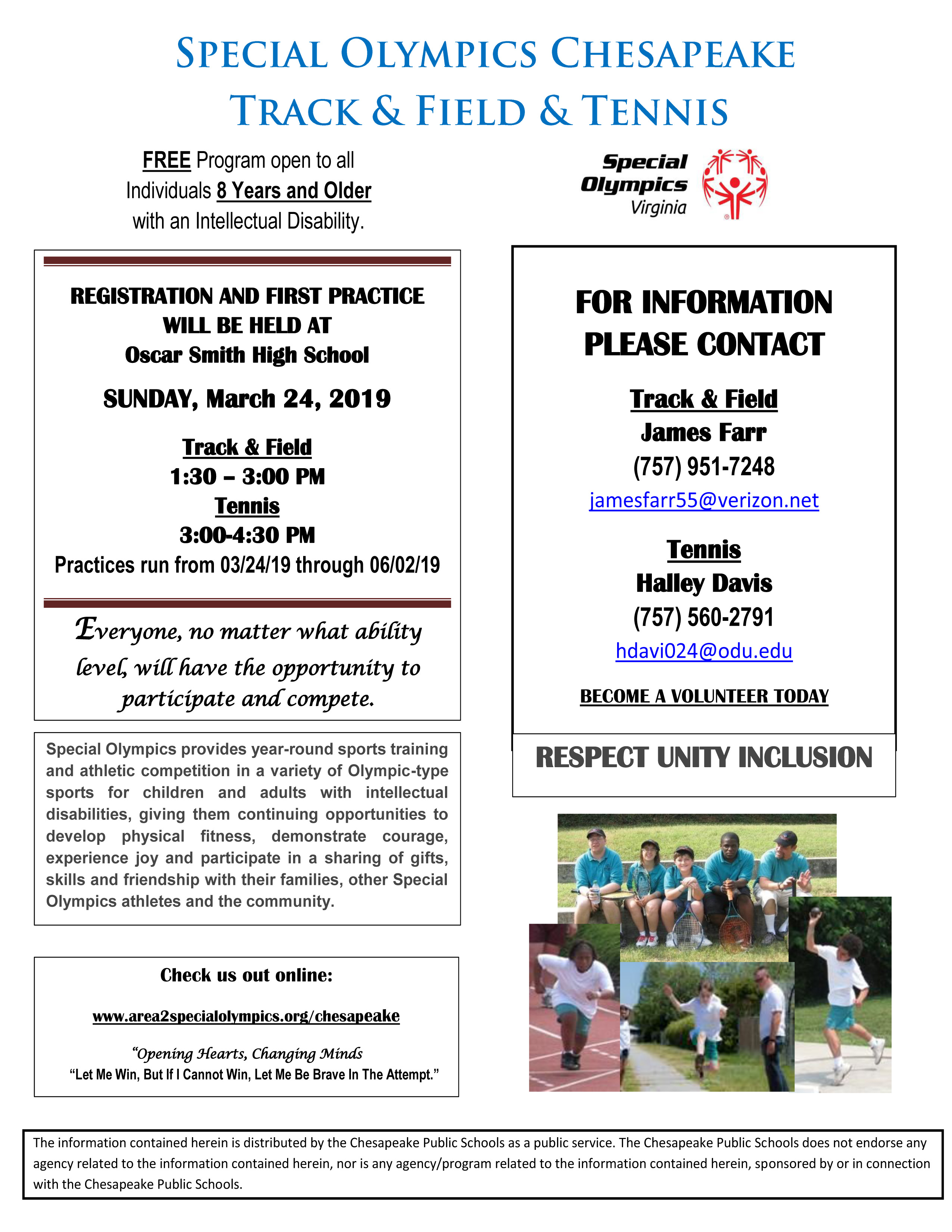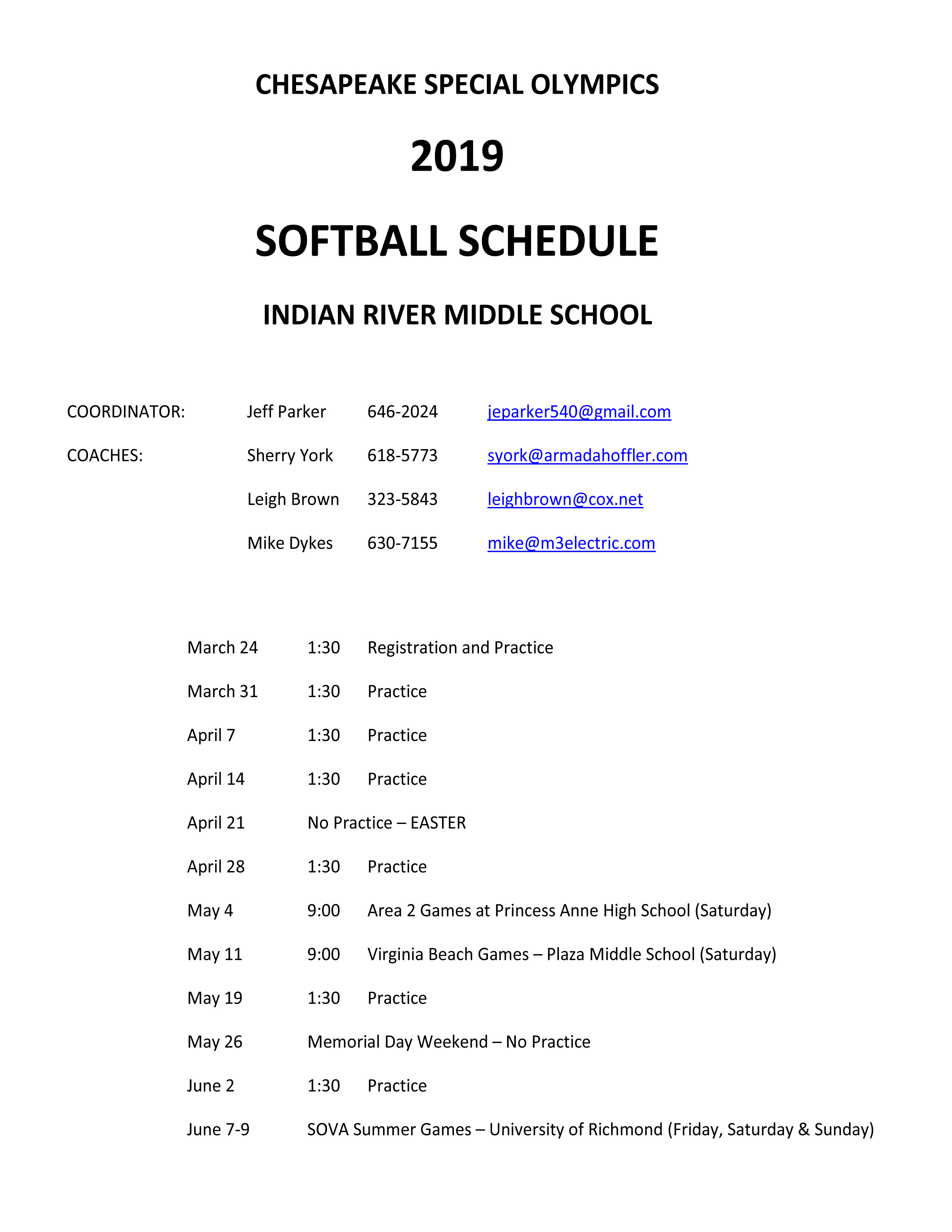 Chesapeake Monthly Council Meetings
We welcome all parents and volunteers to come out join us at our monthly council meetings. It is your chance to share your suggestions with us and help us build a stronger program for our athletes. Our March meeting is Tuesday, March 5. We usually meet the first Tuesday of every month at 6:30 pm at our new location - Greenbrier Christian Academy, 311 Kempsville Rd, Chesapeake, VA 23320. We plan all of our events, sports, picnics and other programs and need your input. We need your assistance to help our program continue to grow and stay strong.
Polar Plunge 2019
Congratiulations to all of the athletes, parents and friends who plunged this year to raise money for our Sports Programs. We had a record number of plungers and we are so proud that you braved the cold "Freezing for a Reason". What a great looking team CHESAPEAKE ATHLETES!