Special Olympics Polar Plunge is on Saturday, February 4, 2023. Chesapeake's team is CHESAPEAKE ATHLETES, Area 2
The Polar Plunge is Special Olympics Virginia's largest fundraiser, attracting more than 10,000 people to the oceanfront in February. The fundraising done at this event pays for most of the expenses of our program - which is free to all athletes.
Our Chesapeake program costs $30,000 a year for uniforms, entry fees for local and statewide competitions, facility fees, travel expenses including van rental, gasoline, meals, and housing. Every contribution to Special Olympics is tax deductible, and you will get a receipt when you donate online.
You can help us raise these funds by joining the CHESAPEAKE ATHLETES, Area 2 team. Plunge or help raise money for our team. Use your Fundraising page to send out to friends and family to collect donations.
Our athletes come out each year and brave the cold to support their team and our Chesapeake program. To join our CHESAPEAKE ATHLETES TEAM Click Here
We give everyone that plunges on our team a colorful Chesapeake Athletes Team Shirt to wear at the plunge. As soon as you sign up to plunge send your t-shirt size to our team captain Sharon Sensi at tayben2716@msn.com. Deadline to order is January 8, 2023
Once your donations collected and are ready to plunge you need to go to the Hilton Oceanfront to register for the plunge. You will receive your plunge number tag and Plunge t-shirt or other incentives based on the amount you raise. Go to LOCAL REGISTRATION for Special Olympics - Chesapeake. There will be a separate room set up to receive donations for local cities.
Use your Polar Plunge page to send out to friends and family to collect donations to Special Olympics. GOOD LUCK!
On February 5, 2022 our Chesapeake Athletes Team and Team Jonathan took the Polar Plunge!
It was a very cold and windy day but the sun was shining. Our athletes, parents and friends were "Freezing for a Reason" to raise money for Special Olympics Virginia and Area 2 Chesapeake. Our Chesapeake Athletes Team raised over over $17,500 and Team Jonathan raised $14,000. Thank you to everyone who came out and did the plunge and all of the donors who contributed to a great cause. This is our largest fundraisers each year and it helps us support all of our sports programs. We have Basketball, Golf, Soccer, Track & Field, Cheerleading, Softball, Tennis, Flag Football and Bowling. It's a wonderful program that builds physical fitness, strength, confidence, friendships and joy!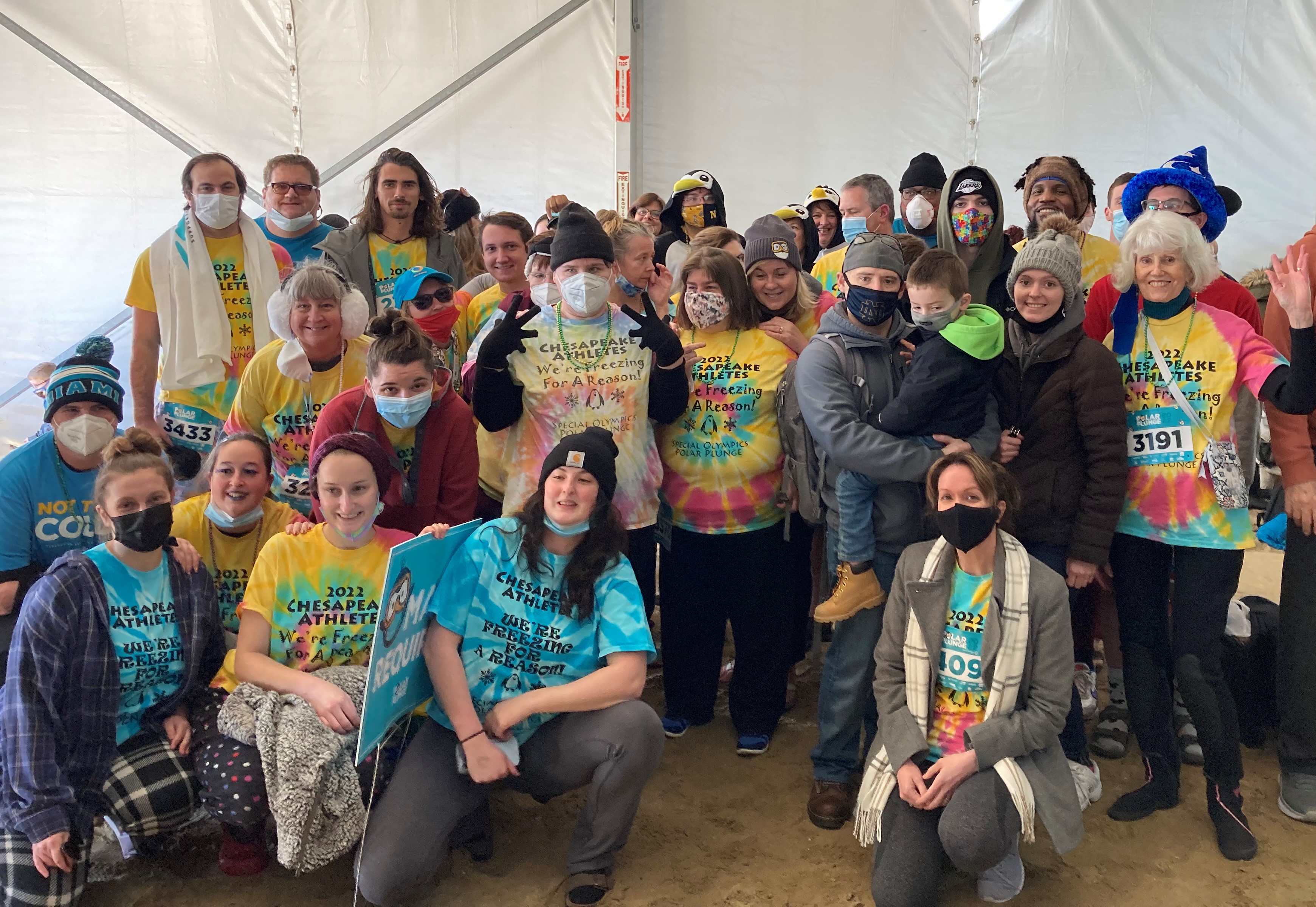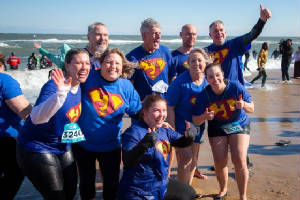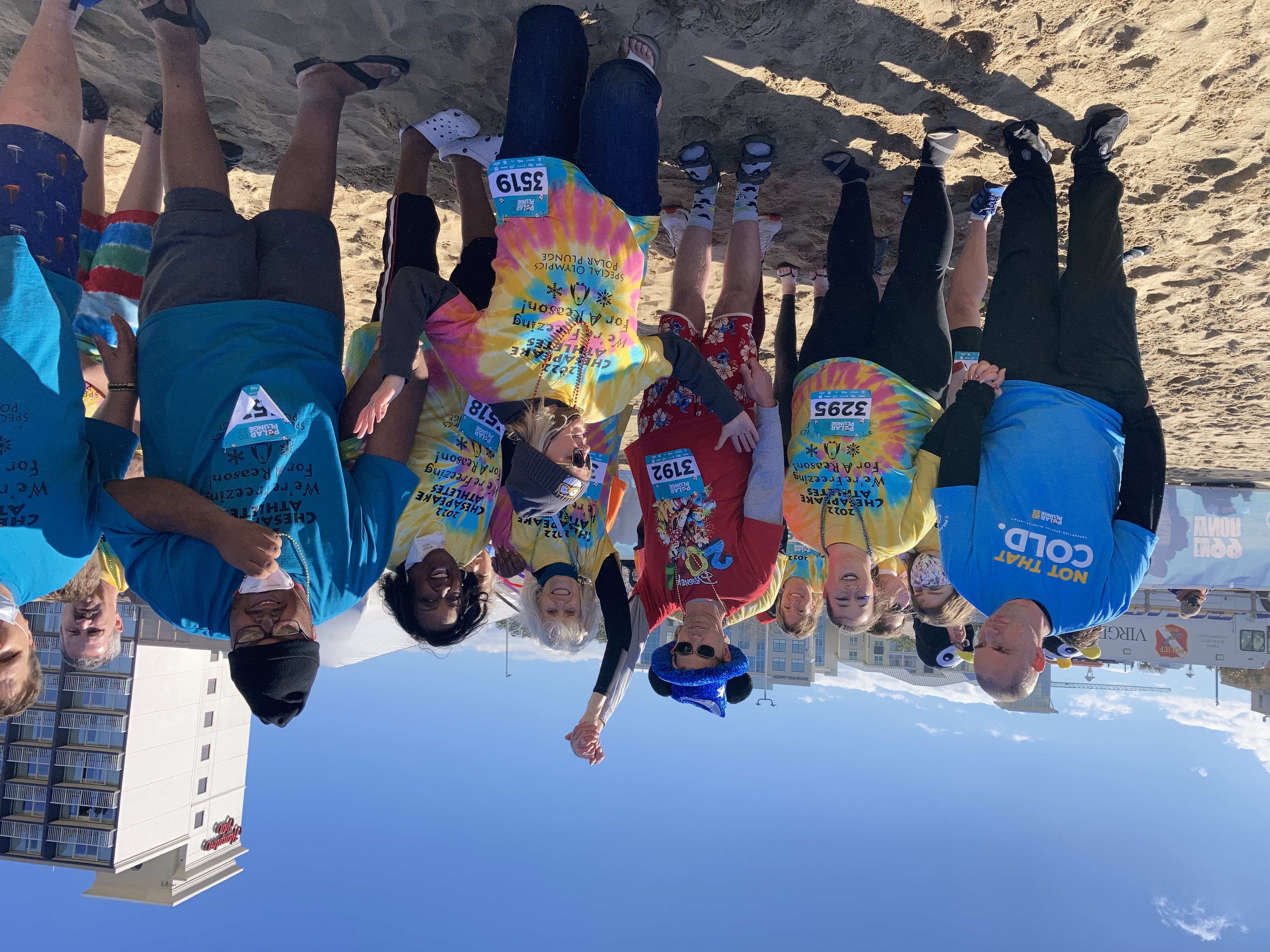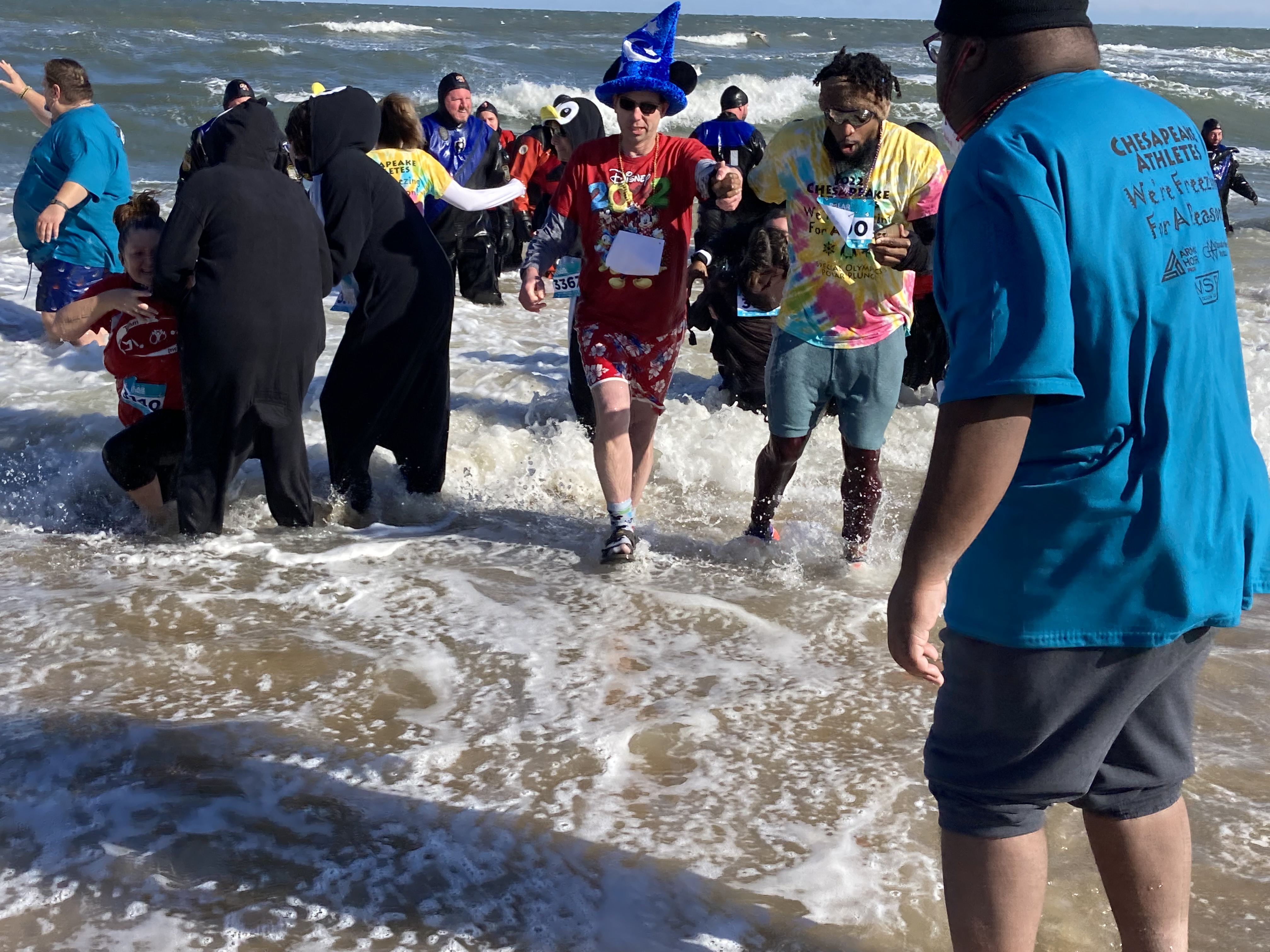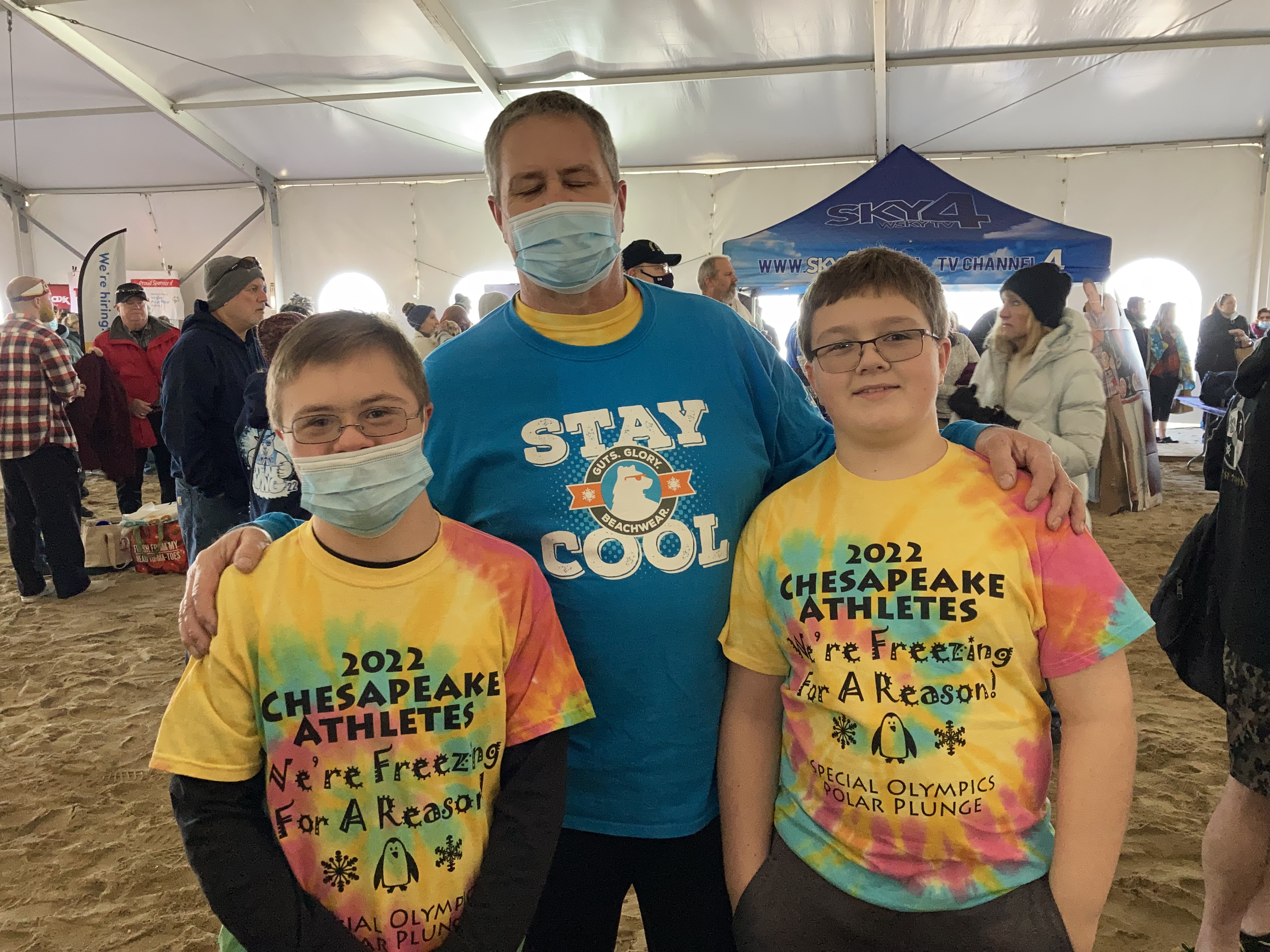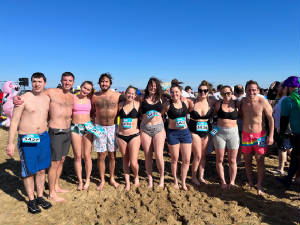 Here are some photos of past Polar Plunges!