Register to Play in our First Golf Tournament
This tournament will be a fundraiser for our Sports Programs. Spread the word to your golfing friends to come out and have a great day golfing for wonderful cause. If you would like us to send you a pdf you can print out to register contact Martha Williamson at williamson462@cox.net.
We need a lot of parents and volunteers to help us coordinate this wonderful event. If you are able to help us prior to or the day of this event please come to our next Council Meeting on Tuesday, July 2 at 6:30 at Greenbrier Christian School, 311 Kempsville Rd, Chesapeake.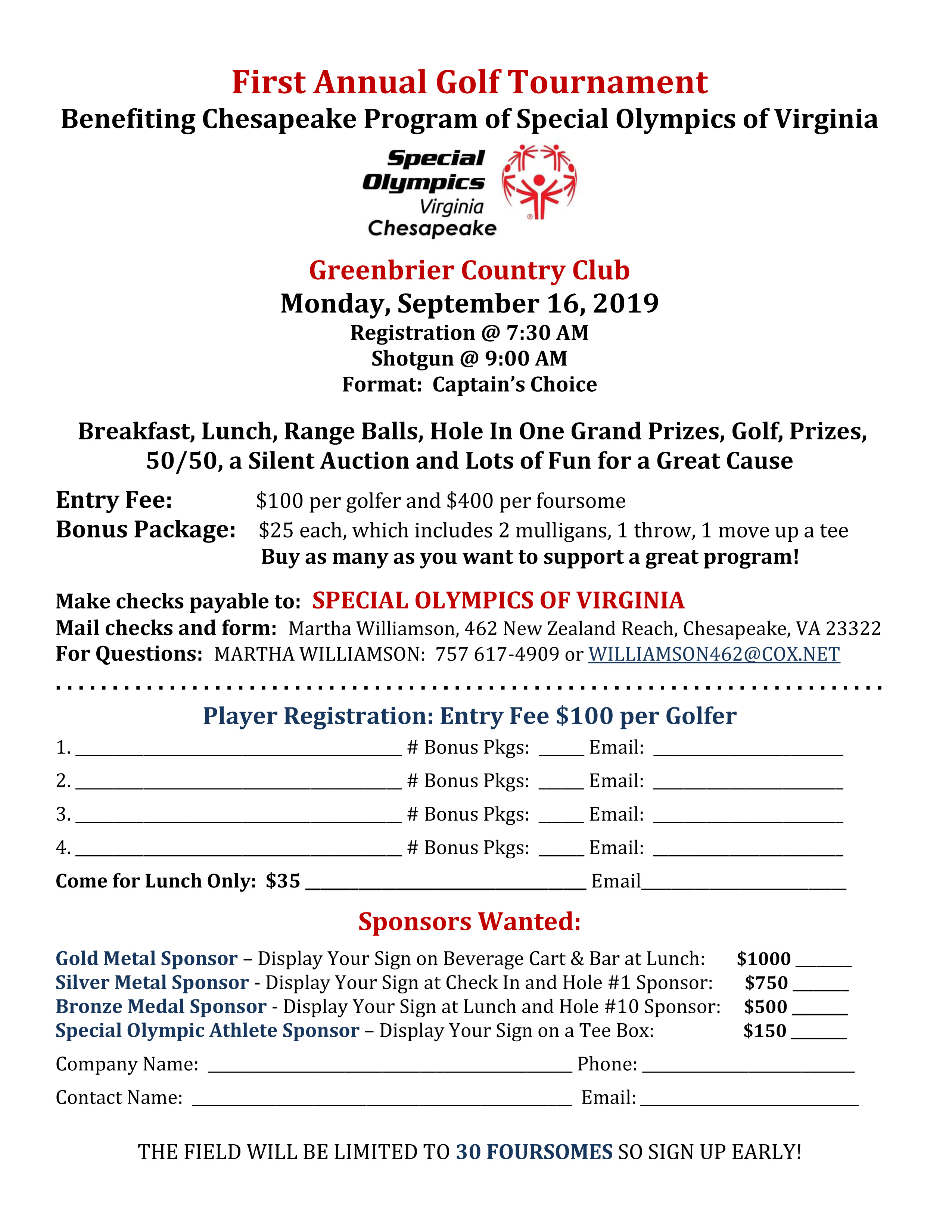 Year End Dinner, Dance & Awards was held on Friday, June 21
Everyone had a great time at our year end dinner dance at Traditions. We had a fabulous dinner, awards and danced to our favorite DJ, Larry Ratriff
Congratulations to our award winners for each sport for the 2018-19 season.
Javante Riddick - Soccer, Jose Navarro - Softball, Derek Dorsch - Golf, Jonathan Parker - Basketball Half Court, Lafayette Harrison - Full Court Basketball, Michael Finney - Skills Basketball, Matthew Michaud - Bowling Fall, Louise Jackson - Bowling Spring, Kevin Kinser - Track, Matthew Heckler - Tennis.
We also gave awards to Sherry York for Volunteer of the Year, Halley Davis for Volunteer Coordinator of the Year and James Farr for Hero of the Year. Thank you everyone for your many hours of service and dedication. You have encouraged our athletes to do their BEST.
These are some photos of the award winners: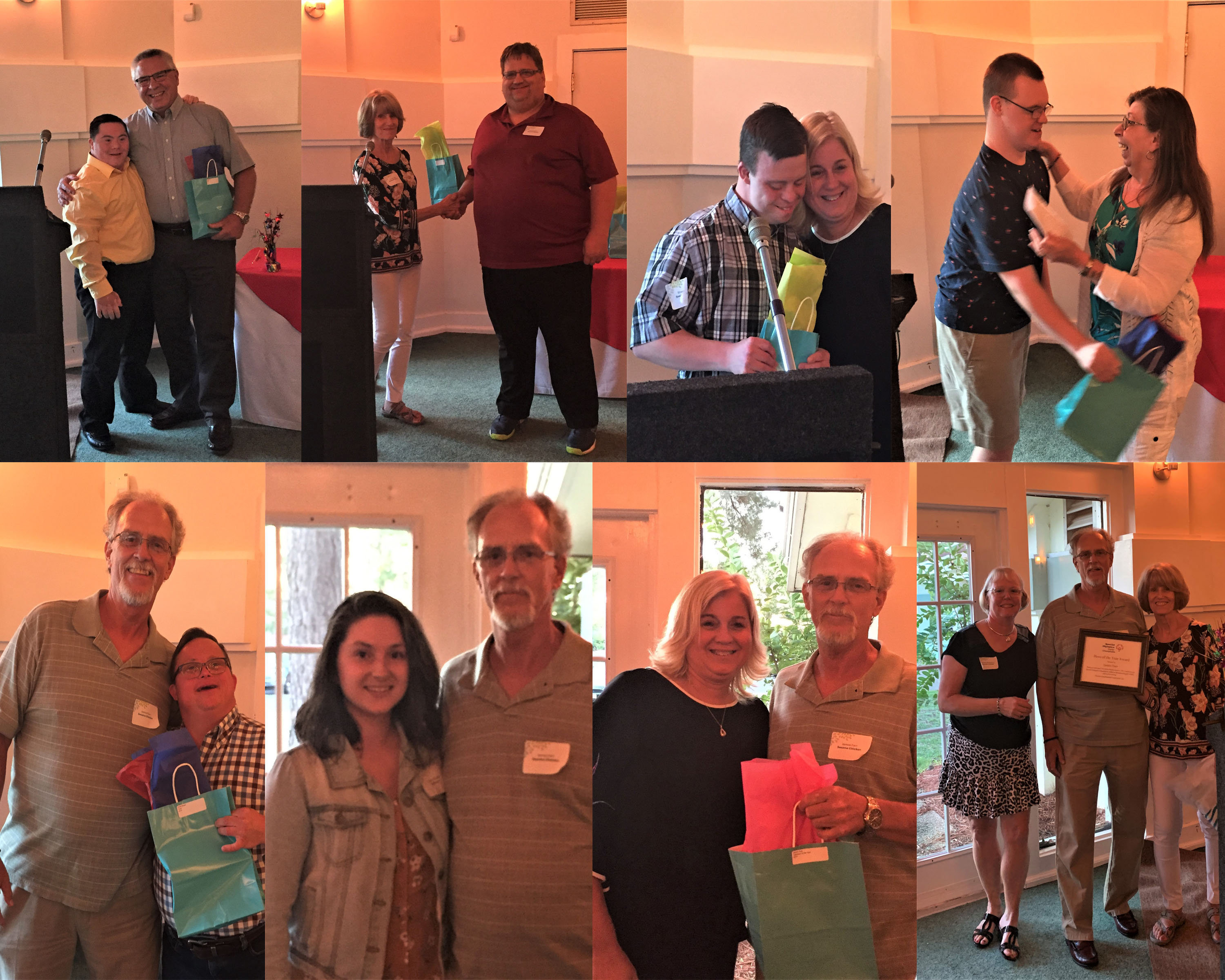 All Athletes
MUST have a current Medical
completed by their doctor prior to starting any sport. The medical form is on this site under Athlete Information or you can
Click Here.
Chesapeake Monthly Council Meetings
We welcome all parents and volunteers to come out join us at our monthly council meetings. It is your chance to share your suggestions with us and help us build a stronger program for our athletes. Our June meeting is Tuesday, July 2 and we will be recruiting parents and volunteers for the golf tournament at this meeting. We usually meet the first Tuesday of every month at 6:30 pm at our new location - Greenbrier Christian Academy, 311 Kempsville Rd, Chesapeake, VA 23320. We plan all of our events, sports, picnics and other programs and need your input. We need your assistance to help our program continue to grow and stay strong.
Polar Plunge 2019
Congratiulations to all of the athletes, parents and friends who plunged this year to raise money for our Sports Programs. We had a record number of plungers and we are so proud that you braved the cold "Freezing for a Reason". What a great looking team CHESAPEAKE ATHLETES!