This year we are mixing it up and having a YEAR END PICNIC instead of the Traditions event. It is going to be a fabulous picnic with a DJ, magician and lots of great food and drinks provided by Chesapeake Special Olympics. All of the athletes who participated in sports this year and their families are invited to come.
We will also have awards and trophies to honor an athletes for each sport. Please come out and have a great time at this event. We need you to RSVP so we can have a head count for ordering the food.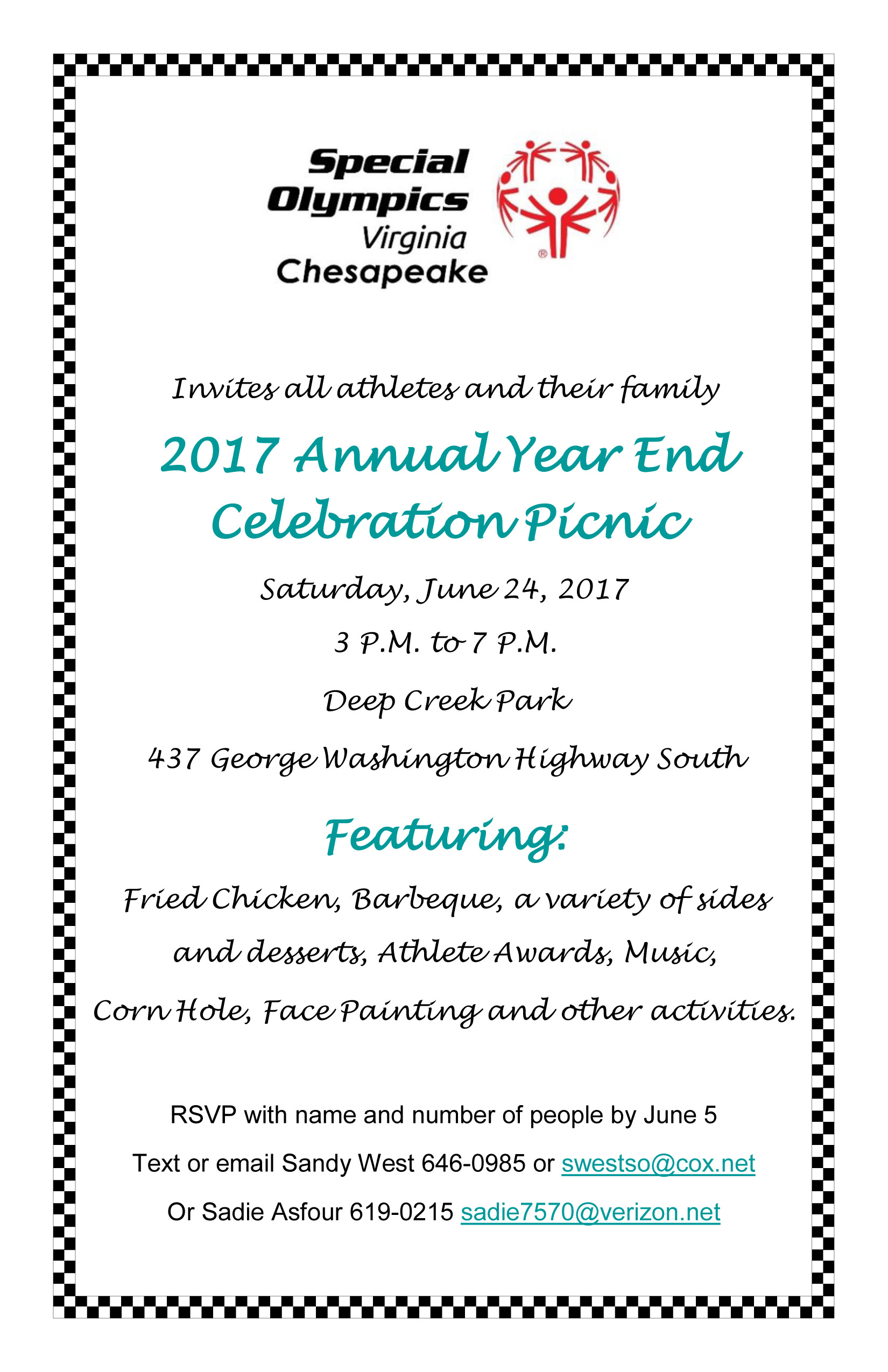 Spring Sports
We have been having a great season but Spring Sports are almost over. We are going to the State Games in Richmond on Friday, June 9 through Sunday, June 11. Come cheer on our athletes and congratulate them on their success.
Polar Plunge 2017
We had a great turnout of athletes, family and friends at the POLAR PLUNGE on February 4. It was a cold day but the sun was out and we were "Freezing For A Reason". We raised a lot of money to help our team buy uniforms, go to the state tournaments and continue to add new athletes to our great program. Thank you to everyone who came out to the plunge and all of our family and friends that donated to a great cause.