Fall Sports Programs start in August 2016.
Come out for one or more of the programs to help you get in shape and enjoy life to the fullest.
Golf
starts on Wednesday, August 24 at 6 pm.
Soccer
starts on Sunday, August 21 at 1:30 pm.
Bowling
starts on Friday, August 26. Check out the schedules for each sport on the
schedule
page or on the Facebook site.
3rd Annual Chesapeake Cup
Chesapeake Parks & Recreation and Special Olympics are teaming up to bring you the 3rd Annual Chesapeake Cup on Saturday, September 24, 2016. It is being held at Centerville Park, 1857 Centerville Turnpike, Chesapeake, VA. The sports are Bocce Singles and Doubles, Soccer and Soccer Skills. Registration is at 8:30 am, Opening Ceremonies at 9:00 am and the games start at 10:00 am. To reserve a place for your team call 962-1575 or email dapperson@specialolympics.org by September 6.
The 11th Annual Year End Dinner & Dance was held on Friday, June 24, 2016.
Everyone enjoyed a delicious meal at Traditions and had a lot of fun dancing to some great music at the dance. All of the athletes, parents, coaches and volunteers looked so nice dressed up for the occasion and we were able to honor some of our top athletes for 2016. Congratulations for a great year to all of the athletes, coaches and volunteers who participated this year.
The athletes of the year for 2016 are Kristen Dodds - Fall Bowling, Ryan McGregor - Golf, Stacy Kearnes - Soccer, Nathan Eriksen - Soccer Skills, Devon Crank - Basketball Skills, Calvin Nance Jr. - Half Court Basketball, Eric Thompson-Williamson - Full Court Basketball, Derek Dorsch - Spring Bowling, Dexter Highland - Softball, Asare Agyei - Tennis and Emily Weimer - Track & Field.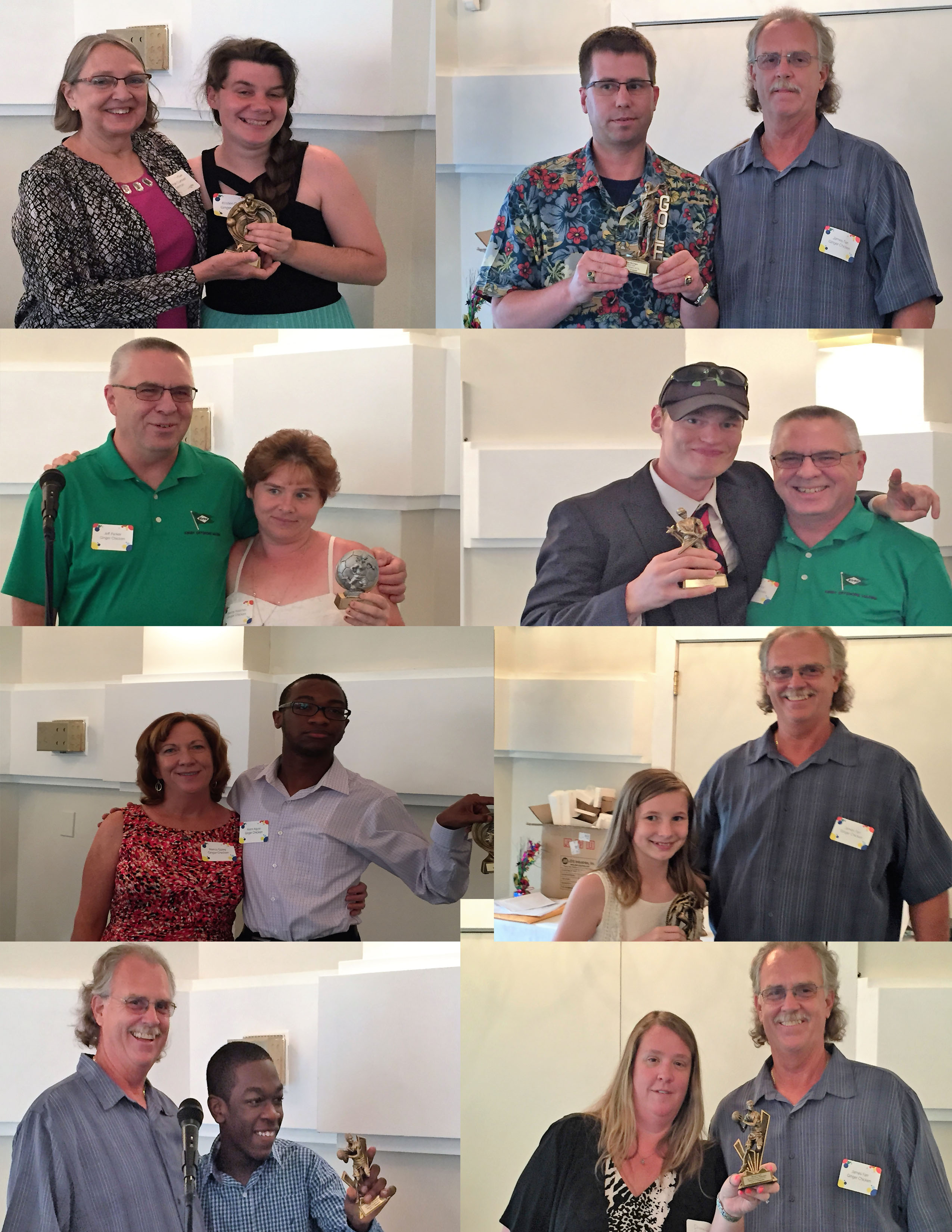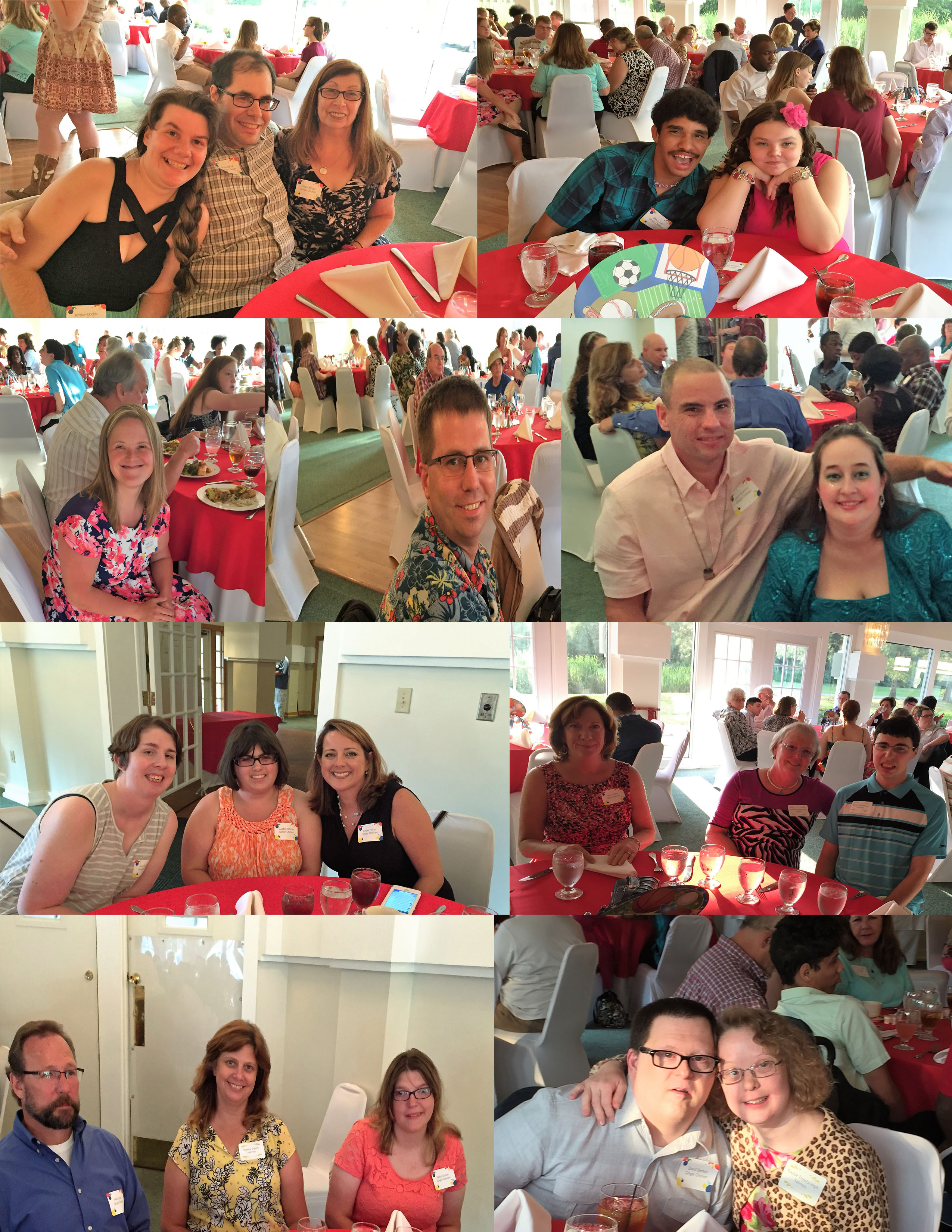 Polar Plunge 2016 was held on Saturday, February 6 at the Virginia Beach Oceanfront
We are so proud of all of our athletes, parents and friends who stepped up this year and took that cold plunge into the wintery, cold Atlantic. We were "Freezing for a Reason" helping to raise the funds to support our Special Olympics Chesapeake Sports Program. You looked great in your plunge t-shirts and everyone had a great time.