Support us at the 25th Polar Plunge on February 4, 2017 at the Virginia Beach Oceanfront

The Polar Plunge is Special Olympics Virginia's largest fundraiser, attracting more than 10,000 people to the oceanfront every February. Participating in and supporting this event keeps our Chesapeake program financially strong. The money that is raised at this event goes directly to our program to pay for uniforms, sports activities and local and statewide competitions. Every contribution is tax deductible and you will get a receipt when you donate online. It is important to participate in the plunge by plunging or through fundraising for your team.
We have a team
Chesapeake Athletes
that you can contribute to online or you can give to any athlete who is participating in the plunge that is on this team. Our athletes and parents are
"Freezing for a Reason"
to support their team and our Chesapeake program. To join:
CHESAPEAKE ATHLETES TEAM Click Here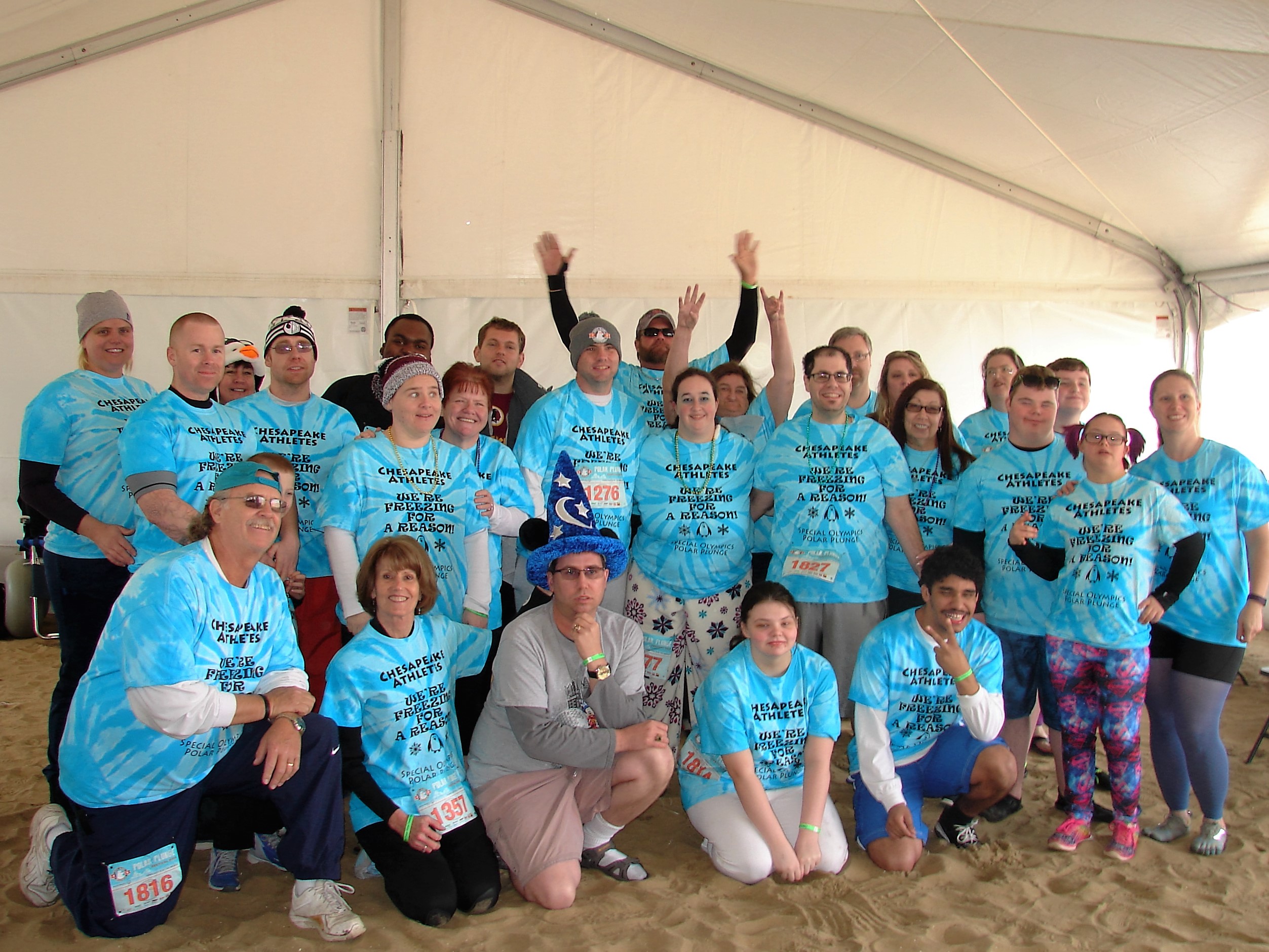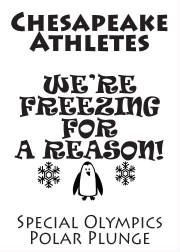 Come join us for our Basketball Season that started on December 4 at Rivercrest Community Center. The schedule is below: